This is a Sponsored post written by me on behalf of Carton Smart for SocialSpark. All opinions are 100% mine.
Have you thought much about the cans your pantry foods come in? I try to avoid them if at all possible. Instead, I opt for tetra paks (cartons) when I can find them. If I can't find that, I try to find glass jars or BPA-free cans (there are a few brands that have most of their products in cans without BPA, but you have to check each item to be sure). So at this point, there are just a few things I buy in regular cans, and I try not to use those items as often as I used to.
But what I didn't think about, until I was asked to share about how you can Become Carton Smart is how convenient the cartons really are. They DO stack much more nicely and uniformly in the pantry, and they make so much less waste than cans do, even factoring for recycling.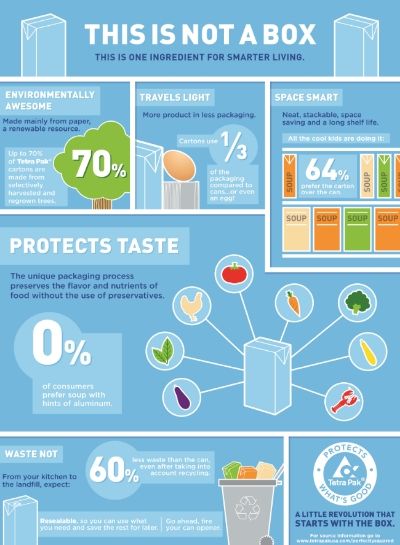 So Tetra Pak sent me a few samples – Chicken stock, pumpkin puree, and cranberry sauce, all organic. And I made one of my favorite fall recipes for this post – creamy autumn squash soup, using the chicken stock.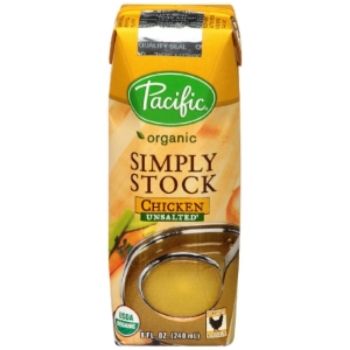 The pumpkin puree happens to be the brand I already buy and use. So I'm happy to have another carton of it! It's delicious, easy to store, makes less waste, is BPA-free, AND is no-Nestle. (Did you know Libby's is a Nestle brand? I didn't know that until probably 2 years ago. If you're a no-Nestle family, it's good to know to find alternate pumpkin in advance of your pie-making adventures.)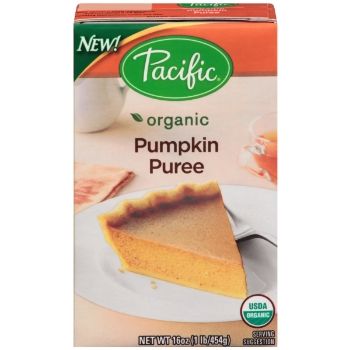 And I used this cranberry sauce to make some delicious cranberry thumbprint spice cookies, which I'll share on the blog soon.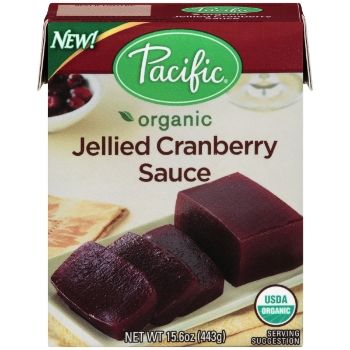 Roasted Butternut Squash Soup
Ingredients
1 butternut squash, halved and seeded
2 heads of garlic
olive oil
sea salt
onion powder
1 quart chicken broth
Method
Preheat the oven to 375 degrees
Place butternut squash halves on a baking sheet and pop in the oven for about 30-40 minutes, or until soft enough to poke a knife in it easily.
Cut off the top of your garlic heads, drizzle with olive oil, sprinkle with sea salt, and wrap in foil packets. Put in the oven in a baking dish for about 50 minutes or until you can't stop salivating because of the smell of roasted garlic.
Pull off the peel of the squash, and cut the cooked squash into chunks. Dump them in a soup pot.
Pour in the chicken broth.
Sprinkle in however much onion powder you think you'd like.
Bring to a simmer.
Pop the roasted garlic out of the papery peels and toss them into the soup.
Blend with your immersion blender.
Taste, salt and pepper however you like, and serve.
Optional: Top with a drizzle of coconut milk, cream, or a dollop of sour cream. Or top with extra roasted garlic or GMO-free popcorn for a fun texture.
Be sure to let me know if you try my soup recipe out! And Tweet @CartonSmart and Follow #CartonSmart on Pinterest for more information about Tetra Pak #CartonSmart packaging
Who's ready to win $1000? ONE THOUSAND DOLLARS?
$500 will go to you, as a Visa gift card, and a $500 donation will be made to the charity of your choice if you win. Check out the official rules here.
There's only one way to enter – with a comment!
Please tell me your favorite small, smart recipes (which use products in cartons vs. cans).
Or, if you're more of a party-thrower, what smart entertaining tips do you have which help you make great-tasting food with little waste?
Good luck!!! Be sure to subscribe to my newsletter (below, or in the sidebar) so you don't miss all sorts of great recipes, giveaways, and other posts coming up soon.